Chicago Fitness and Conditioning Classes
Melt Calories. Get Fit. Have FUN! That's What Our Classes Are All About!
Are you bored with your current fitness routine? Are you satisfied with your current fitness level? Do you wish to try something other than Cardio Kick Boxing, Pilates or CrossFit? Checkout our Fitness and Conditioning program!
GET THE BODY YOU'VE ALWAYS WANTED AND THE CONFIDENCE TO SHOW IT OFF WITH RIO'S FITNESS AND CONDITIONING CLASSES IN CHICAGO
Our Fitness and Conditioning program is a super byproduct of different programs designed to offer the best and most effective fitness solutions for fitness enthusiasts and athletes. Many of the flavor of the week fitness programs currently on the market lack variety, are not well planned and offer inconsistent and often disappointing results. Our Fitness and Conditioning program resolves the problems of most fitness programs. This program is safer, more fun, results-oriented and teaches the fighting techniques used by professional MMA fighters.
OUR FITNESS AND CONDITIONING OFFERS MEMBERS A HOST OF HEALTH AND FITNESS BENEFITS IN A FUN AND SAFE TRAINING ATMOSPHERE.
Target Core Muscles using martial arts movements that really challenge your midsection.
Develop your entire body from back to front using proper body mechanics to deliver powerful punches, knees, kicks and elbows that target all muscle groups.
Develop better posture and build your confidence.
Improve your balance.
Build a great physique with the perfect combination of muscular strength and endurance.
Develop overall athletic ability and enhanced motor skills.
Learn the same techniques used by professional MMA fighters.
Learn the importance of sound nutrition and adequate rest.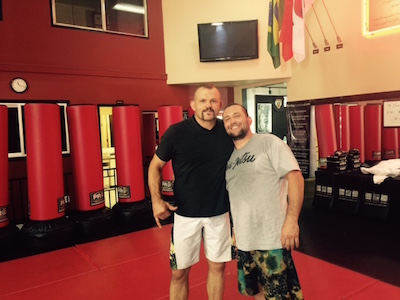 WHY WAIT? TAKE ADVANTAGE OF OUR SPECIAL OFFER TODAY: 1 CLASS FOR ONLY $19.99!
Join our Fitness and Conditioning program and train like a pro - just like your favorite athletes train themselves (from professional MMA fighters, boxers, NFL stars and champions from other sports). Many athletes in your favorite sports have seen the benefits of MMA training to get in tip top shape and are now using MMA style training to achieve peak performance. Now it is all within your reach!
If you are serious about fitness and wish to workout in a highly professional environment, fill out the short form on the side of this page to request more information on how to get started and begin building muscle and losing bodyfat soon!