The Best Jiu Jitsu Training For All Experience Levels
Do you have what it takes to earn a Brazilian Jiu Jitsu black belt? Come train with the best at Rio Jiu Jitsu Academy in Chicago. Our BJJ training is perfect for all ages and experience levels. And you'll get a great workout in the process, building your self-defense skills as you get in great shape and develop unbelievable confidence.
Led by Pete "The Greek" Letsos, these BJJ classes are the most exciting way in Chicago to learn self-defense.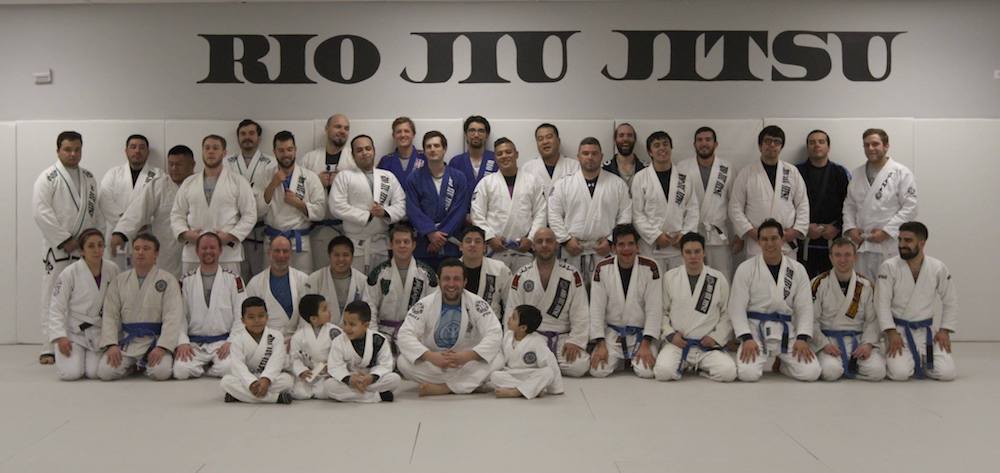 Gain The Mental And Physical Skills You Need To Succeed
Jiu Jitsu training isn't just about building physical strength and overpowering your opponent. It's about dedicating yourself to a discipline rooted in mental strength and that's what you'll do here at Rio Jiu Jitsu Academy.
Our BJJ classes will push you like never before, leaving you with an incredible sense of accomplishment and the well-rounded skillset to succeed in whatever you do.
You'll quickly enjoy benefits like:
Improved discipline
Focus and attention to detail
A streamlined learning process
Boosted self-control
PLUS Take On The Best Total Body Workout In Chicago
Even if you never hope to compete on the mat, our BJJ classes at Rio Jiu Jitsu Academy will push you through the best workout you've ever tried. And our training is completely adaptable for all skill and experience levels.
Our trained instructors will ensure that you stay safe and injury-free as you challenge yourself and enjoy real, sustainable results.
Jiu Jitsu training will help you:
Build lean muscles
Tone your entire body
Enjoy boosted cardiovascular health
Create a more practical, functional strength
Join Us In Chicago Today For Jiu Jitsu Training!
Don't miss out on this opportunity. We're offering you a chance to learn one of the most popular self-defense disciplines in the world while pushing your body like never before.
To get started, or to learn more about everything we have to offer here at Rio Jiu Jitsu Academy, just fill out the short form on your screen now and we'll reach out to answer all of your questions!