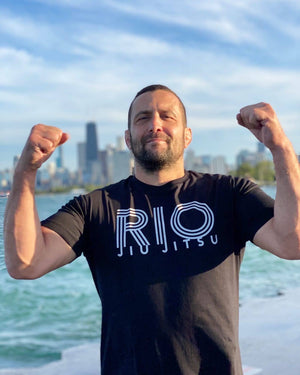 Rio Jiu Jitsu
RIO JIU JITSU T Shirt - Made in the USA
Sale price Price $20.99 Regular price $65.00 Unit price / per
Our exclusive RIO JIU JITSU academy T Shirt. Represent the best bjj and martial arts academy in Chicago.

Soft Cotton T Shirt 2020/21. MADE IN THE USA
Wirstlock The World & Rio Jiu Jitsu Chicago are proud to introduce our new line of jiu jitsu MMA and martial arts compression gear.
Do not dry, bleach, or iron
Order yours now.